At Michael J Riccelli PS (MJRPS), we provide aggressive, competent, and caring legal representation to those suffering from serious personal injury, death of a family member, and substantial economic harm, resulting from the negligence of others. We are a small, but focused law firm. We only accept a limited number of clients and their claims. This allows for more attention to each matter, in order to maximize recovery of money damages for our clients. Our firm has the well deserved reputation of bringing matters to trial if a fair settlement is not offered, and of having success at doing so. We have often obtained jury verdicts of multiples of ten times or more than the best settlement offer made by insurers, before trial. Our aggressive litigation philosophy has put insurers on notice to timely accept reasonable and fair settlement offers, or risk substantially greater economic exposure at trial. This has resulted in our firm's ability to achieve better settlement values for our clients than most other lawyers and law firms. Unfortunately, there are a multitude of lawyers and law firms that claim to be successful personal injury trial lawyers, yet never take matters to trial. Predictably, without the "Big Stick" of a possible jury trial, their average settlement values for similar claims are not comparable to ours.
We are especially proud of the fact that we have never had a client withdraw from our representation out of dissatisfaction with the level, nature, or quality of our services. We attribute this to the small size of our firm; the personal attention we give to each of our clients and their claims; and, the aggressive, competent, and caring nature of our professional legal representation.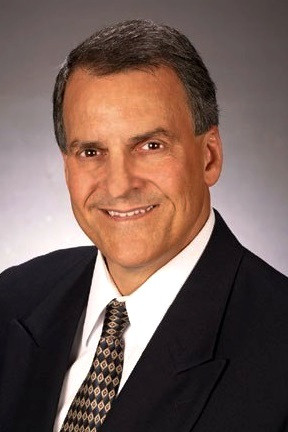 Michael J Riccelli
Professional
Mr. Riccelli (pronounced "richelly") received his undergraduate degree in Economics in 1972, and Juris Doctorate degree in Law, in 1976, from the University of Iowa. He also received a Master's degree in Business Administration from Eastern Washington University, in 1985. He was admitted to practice law in Iowa, in 1976, and Washington, in 1977. Mr. Riccelli has also been trained and certified in mediation and arbitration. From 1977 through 1986, Mr. Riccelli was primarily involved with industry, commerce, and trade, both domestically and internationally. He successfully negotiated and helped to implement numerous multi-million dollar transactions involving domestic and international business entities, financial institutions, civil government agencies, and military agencies. During that time, he was also involved with issues concerning liability and health insurance, labor relations, employment practices, product liability, human relations, and civil rights.
In 1986, Mr. Riccelli left the industrial/commercial sector to practice law, exclusively. His initial practice was concerned with complex commercial transactions and related claims. By 1996, Mr. Riccelli's representation of individual claimants and aggrieved family members in personal injury and wrongful death claims had become the focus of his practice. Due to his broad and multi-disciplined education, experience, and training, Mr. Riccelli is uniquely situated to represent clients in complex personal injury and wrongful death claims. Mr. Riccelli has a special interest and expertise in medical and healthcare negligence claims, and has obtained some of the highest settlement values and jury awards for these types of claims, in the region.
Mr. Riccelli has litigated claims before trial courts and juries in Washington, Idaho, and various other states; has participated in formal binding arbitration, both domestically and internationally; and has been heard before the Appellate and Supreme courts of the State of Washington. Mr. Riccelli has also been involved in litigation before various federal district courts, and has been heard before the Ninth Circuit Court of Appeals. Michael Riccelli enjoys a reputation of being an aggressive, competent, and caring attorney among his peers, and, most importantly, with his many past and current clients.
Personal
Michael Riccelli and his wife, Gretchen, have resided in the Spokane area since 1976. Both from Des Moines, Iowa, Michael and Gretchen met at the University of Iowa, in Iowa City. There, he earned his Economics and Law degrees, and she, her Education degree. After marriage, Gretchen taught in a rural grade school, while Michael attended law school. Michael graduated from law school in May, and passed the Iowa Bar Examination in June, of 1976. Michael and Gretchen then spent July and August driving 12,000 miles, touring every major city west of the continental divide. They were seeking a place to settle and raise a family that met their criteria. They imagined a friendly locality and region, one having a balance of four seasons, accessible natural and seasonal recreation, stable economics, and a high quality public education system. They found it, uniquely, in Spokane. They moved to Spokane in September, with limited resources, no employment, knowing no one, but full of hope, trust, and faith. They were quickly rewarded, first with employment, followed closely by the start of their family. Michael and Gretchen raised two boys and one girl in the Mead School District, where Gretchen also taught 2nd grade students. Their three children completed college, resided elsewhere, and returned to Spokane for the same reasons Michael and Gretchen settled here. Over the years, Gretchen has been active in local service and charitable organizations, and Michael in youth sports. Gretchen has since retired from her career in education. Blessed with five wonderful grandchildren, Gretchen's retirement proved only to be a lateral move. She first operated a nearly full time drop-in day care, nanny, and transport service for the grandchildren. During the Covid-19 pandemic,Michael and Gretchen's home served as the grandchildren's remote learning/home schooling center, with Gretchen as supervisor, and Michael as part-time extra curricular activities director. Michael and Gretchen now follow their grandchildren in their school and sports activities.